BPS London specialises in sales, lettings and management of residential property. Please see below for a detailed description of all of our services and fees.
Residential Property Sales
Representing individual and corporate clients based in the UK and overseas, we take pride in our highly professional and swift service, as well as our unsurpassed local knowledge, encompassing properties for sale in Bloomsbury, Holborn, Farringdon, Covent Garden, King's Cross, and Regent's Park.
Our team places particular emphasis on sourcing both on and off-market opportunities to match your property with a purchaser, so you will have access to the best buyers before other vendors.
We charge 2% (+VAT) for the sale of a residential property.
Residential Property Letting & Management
BPS London takes pride in its Letting and Management services which we have refined over the last 35 years in business. Our lettings team is dedicated to finding you a suitable tenant for your property, whilst our management department ensures a hassle-free tenancy.
Please see below the variety of services we offer within the spectrum of residential lettings and management.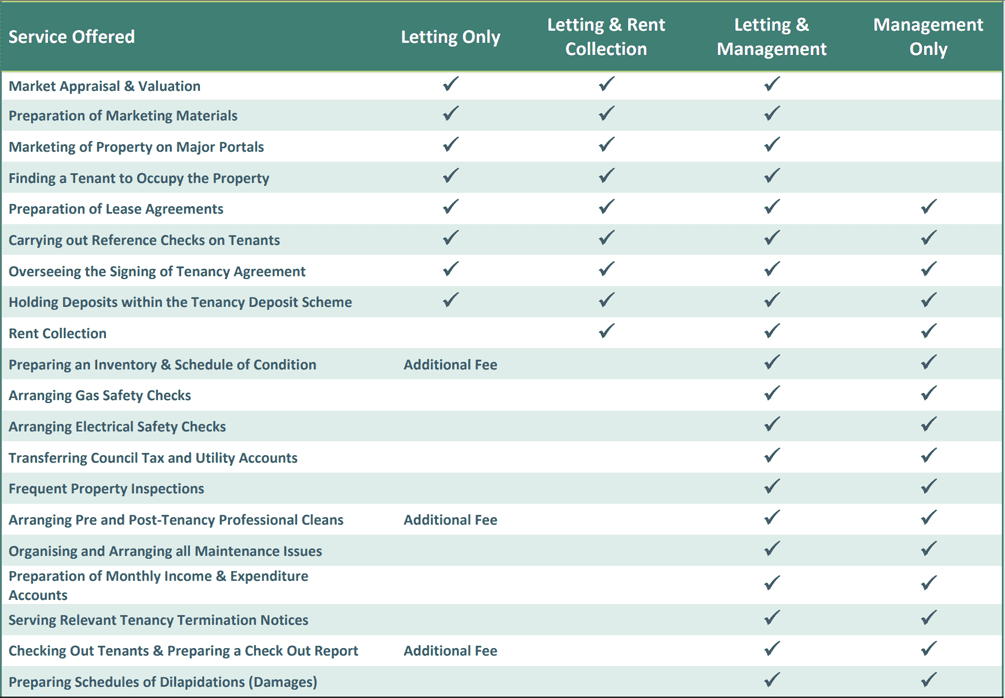 Please note, we do not 'top-up' or 'add-on' a commission to our contractors charges.
Tenants
BPS London understands that problems can occur during any tenancy and if left unresolved can be inconvenient and lead to frustration. Our team are here to resolve any issues as quickly and efficiently as possible. Our fees are as follows:
An all-in-one administration fee is charged per tenancy, not per tenant – This includes the compilation of an inventory, the referencing fee, and the tenancy agreement fee. (All fees shown below are subject to VAT of 20%)
Single person tenancy - £250.00
Multiple person tenancy - £400.00
Additional fees:
Extending the tenancy past the initial term - £100.00
Amendment of the tenancy agreement including a change of tenant - £250.00
Admin fee for each letter sent regarding late or non-payment of rent - £40.00